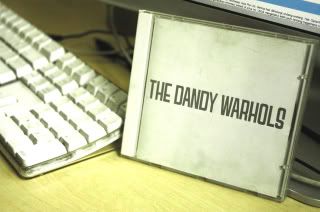 Kerap disebut sebagai titisan dari energi pop psikedelik druggy dari the Velvet Underground, warna musik the Dandy Warhols tak hanya sekadar pengidola Lou Reed cs, tetapi juga elemen rock sejenisnya seperti Love dan Ride. Rilis pada tahun 1995, album pertama TDW bertagline, Dandys Rule OK? ini adalah refleksi psikedelik empat youngster dari kota Portland, USA, Courtney Taylor (vokal, gitar), Zia McCabe (kibor), Peter Holmstrom (gitar), dan Eric Hedford (drum).
Di album perdana ini, TDW seharusnya bisa menjanjikan di scene 90's saat itu, dengan meracik shoegaze, britpop, lazy grunge,  dan ber-Velvetis Undergrouniche, dengan sedikit humoris, dalam satu album dengan insert sleeve sedikit ber-rating -R (nude on Zia). Keseluruhan, these album very relaxing tho', lots of energic anthems, 90's alt tunes dan pop bouncy, terutama di lagu "The Dandy Warhol's T.V. Theme Song", tipikal di dua album mereka berikutnya. Layak dinikmati, "Lou Weed," "Ride," dan "The Coffee and Tea Wrecks", semacam ekpresi fun TDW atas band-band idola mereka.
Badly, album ini tidak sukses menggebrak di scene alt ketika itu, a time where Britpop mulai menginvasi dunia, dan khasanah grunge sedang melesatdengan berbagai variasinya. Meski begitu, materi album pertama TDW ini tetap artistik dan very 90's, setidaknya dari usaha mereka agar bisa menerjemahkan idealisme psikedelik pop/rock warisan Lou Reed cs (as their name, taken from the art maestro Andy Warhol, a close friend of the Velvet Underground). Marr
source: my sister bought it from Aquarius PI, 2004, i guess.